The Anne Tanenbaum Centre for Jewish Studies is delighted to present our new in-residence artist: Eric Farache. Eric Farache graduated from the Ontario College of Art in 1994 and received his Masters in Fine Arts at the University of Leeds in 2000. Growing up as part of a family of Jewish Moroccan immigrants, Farache was keenly aware of his family's "otherness" and yearned for a mystical image of "home", which informed his practice to include drawing, painting, printmaking, photography, and continued practice of sketch work. 
In 2016, Farache began working with old, non-artistic quality paper (100+ years old), to create large-scale paintings utilizing a distinct visual language drawing heavily from personal experience while allowing the paper itself to contribute to the narrative. In his 2021 exhibition for CJS, Eric's work "Migration: A Footnote Over Land and Sea" combines the current day migration crisis with imagery from the 19th century to discuss what migration means at this juncture in history and in the broader context of the migration of Jewish people over the course of history. 
The exhibition is composed of watercolors, metallic leaf, spray paint, and gouache, painted upon disassembled companies of the Imperial German empire era magazine, Over Land and Sea (Uber Land und Meer, 1876-1881). While the majority of the images deal with migration, additional layers to the images have been made with references to Dante's Inferno, the work of William Blake, Jewish stories as well as the Tarot deck, particularly the Jean Noblet Tarot deck with its many crypto-Jewish references and symbology. Phrases from the Liturgical poem, Unetanneh Tokef are written directly onto the images, as a form of mediation for the majority of the images.
You can see the exhibition online, along with the descriptions of the thoughts and references in the images at the following link: https://ericfarache.ca/collections/migration-over-land-and-sea.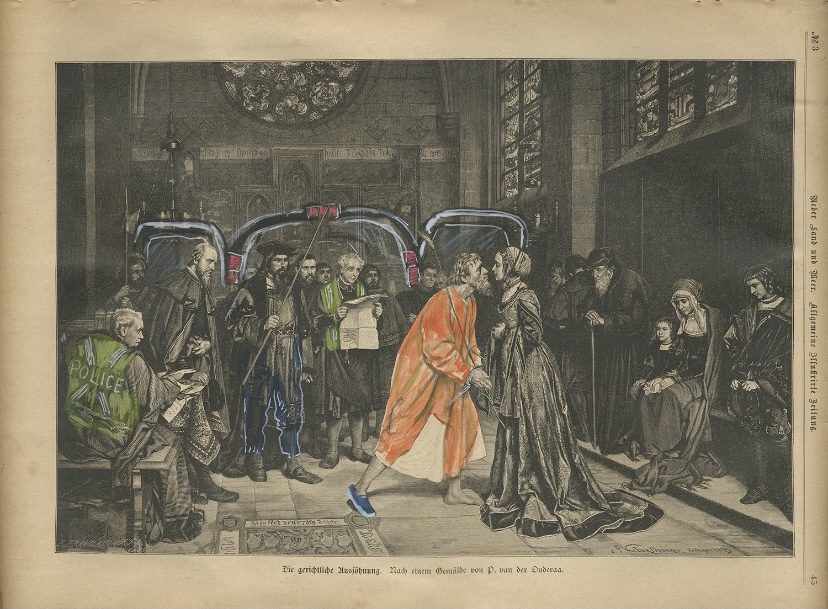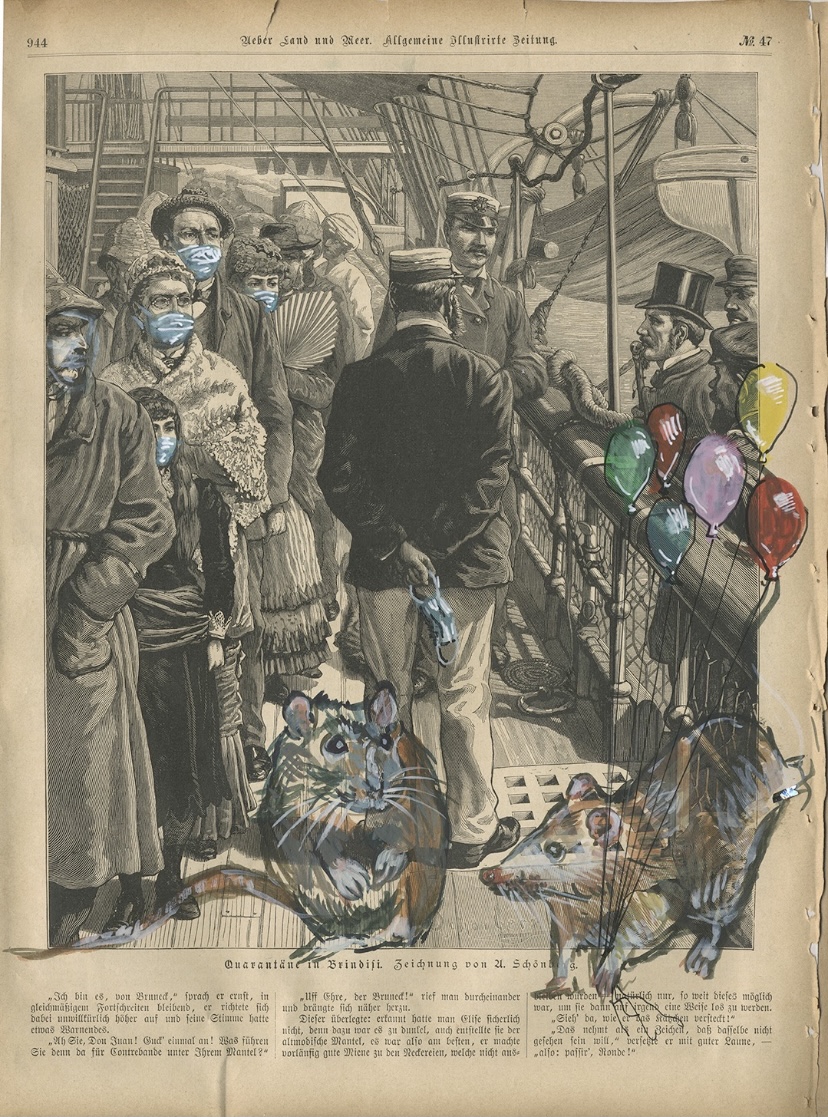 Categories