The Anne Tanenbaum Centre for Jewish Studies is thrilled to announce a lineup on seven new 2021-2022 postdoctoral and teaching fellows. Alongside the Ray D. Wolfe Postdoctoral Fellowship in Jewish Studies and the Igor Kaplan Postdoctoral Fellowship in Christian-Jewish Relations, the ATCJS will be launching a newly created post-doctoral fellowship program for UofT graduates, in collaboration with the Vice Dean, Research Office and the participation of three FAS departments: Department of History, Department of Near and Middle Eastern Civilizations, and Department for the Study of Religion. In addition to these three new postdoctoral fellowships, a partnership between the Department of Philosophy and the ATCJS has culminated in the creation of a new joint PHL-CJS postdoctoral fellowship for 2021-2022.  The Igor Kaplan Postdoctoral Fellowship in Christian-Jewish Relations was created in partnership with the Toronto School of Theology. The ATCJS is also excited to partner with the Israel Institute and University of Toronto Scarborough Campus's Political Science Department for the first time to host a Teaching Fellow.
"Thanks to support of the Vice-Dean, Research Office, and collaborating departments, we have dramatically expanded our cohort of postdoctoral scholars for this coming year. Our vision for the ATCJS is for it to become a vital hub, not only for undergraduate and graduate education, but also for postdoctoral research in Jewish Studies. This is an important step in that direction." - Michael Rosenthal, Acting Director, ATCJS
These partnerships illustrate the collaborative and interdisciplinary nature of scholarship at the ATCJS. During their fellowship these scholars will work on a research project, deliver a public lecture, and contribute to the intellectual life on campus by participating in reading groups, colloquia and other academic gatherings.
We are excited to welcome the following postdoctoral fellows to our Centre and we look forward to sharing their accomplishments and more information about the courses they will be teaching with you throughout the year!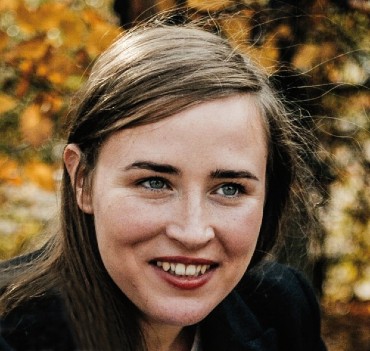 Ray D. Wolfe Postdoctoral Fellowship in Jewish Studies
Miriam Schulz was born and raised in Berlin and received her doctoral degree from Columbia University's Department of Germanic Languages in Yiddish Studies. Her research has been supported by numerous institutions and fellowships, including the Association for Jewish Studies, the Center for Jewish History, the United States Holocaust Memorial Museum, Yad Vashem amongst others. She is the author of Der Beginn des Untergangs: Die Zerstörung der jüdischen Gemeinden in Polen und das Vermächtnis des Wilnaer Komitees (Berlin: Metropol, 2016) which was awarded both the "Scientific Award of the Polish Ambassador in Germany" (special mention) and the "Hosenfeld/Szpilman Memorial Award 2017." Miriam is a founding member and part of the research team of the EU-funded project We Refugees. Digital Archive on Refugeedom, Past and Present.
As Ray D. Wolfe Postdoctoral Fellow in Jewish Studies, Miriam will be focusing on transforming her dissertation into a book manuscript. Her study provides a Benjaminian reading of Soviet Yiddish cultural and intellectual history from the 1920s to the 1980s and retrieves the legacy of Soviet Yiddish antifascist thought and activism as a constitutive element throughout its existence. The interconnected ideas of antifascism, anti-capitalism, anti-racism, anti-imperialism and anti-colonialism are introduced as important reading keys for Soviet Yiddish culture, for its ideas of 'Jewishness' and for its varied responses to the Holocaust and its memory. Ultimately, this study hopes to reopen this archive of thought and memory as a repository of tools to be used in the current moment of rising transnational fascism as well.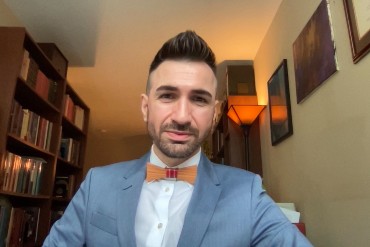 Igor Kaplan Postdoctoral Fellowship in Christian-Jewish Relations
Michail Kitsos holds a Ph.D. in the History of Judaism and Christianity in Late Antiquity from the University of Michigan-Ann Arbor. Their research examines the crossing of religious and societal boundaries between Jews and Christians and their intra- and inter-identity formation in late antiquity and the Middle Byzantine period. Focusing on Christian anti-Jewish multivocal texts known as Adversus or Contra Iudaeos dialogues and rabbinic multivocal narratives among rabbis and between rabbis and "others," Kitsos analyzes the construction of the "other" as a negative foil by both Christian and Jewish authors in order to create an effective rhetorical space in which they re-imagined themselves as legitimate on matters of practice and belief.
As the Igor Kaplan Postdoctoral Fellow in Christian-Jewish Relations, Kitsos's research project will investigate the multifaceted ways through which Christians and Rabbis constructed the "Jew" and the "other" interlocutor in dialectical narratives, exploring the underlying reason for deploying the "other" in dialectical accounts and what it meant for the two different religious communities to engage in and employ similar rhetorical strategies. Their examination of psοgos (insulting or degrading speech) in Christian and rabbinic dialectical accounts as well as of Christian dialogue authors' representations of certain Jewish beliefs in comparison to those of the Rabbis in the Palestinian and the Babylonian Talmud will disclose the continued anxiety for legitimacy for both communities vis-à-vis themselves and "others" as well as the questionable identity of the Byzantine Jews (the purported community of interlocutors in the Adversus Iudaeos dialogues) in relation to rabbinic Jews in Palestine and Babylonia.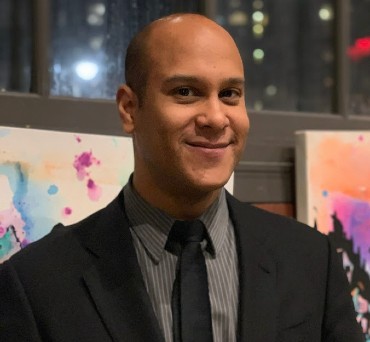 ATCJS and Department for the Study of Religion Joint Postdoctoral Fellow
David Belfon is a scholar of contemporary Judaism in Canada. He was born and raised in Toronto, where he conducted his doctoral research on the leavetaking trajectories of Orthodox Jews in the Greater Toronto Area. Through analysing leavetaking narratives, his dissertation explores how spatiality facilitates identity change. His research found that leavetakers seek greater personal authenticity through identifications adjacent to normative denominational categories, but without leaving Judaism.
During the tenure of this Fellowship, David is researching the role of kashrut (Jewish dietary rules) in Jewish leavetaking narratives. He investigates how changing attitudes towards embedded dietary beliefs accelerate deviance, inspiring leavetakers to take upon themselves non-traditional dietary rules once they disaffiliate. He is particularly interested in how affect governs post-leavetaking dietary choices as individuals restructure their Jewish identities according to personal rubrics of culinary attraction and aversion.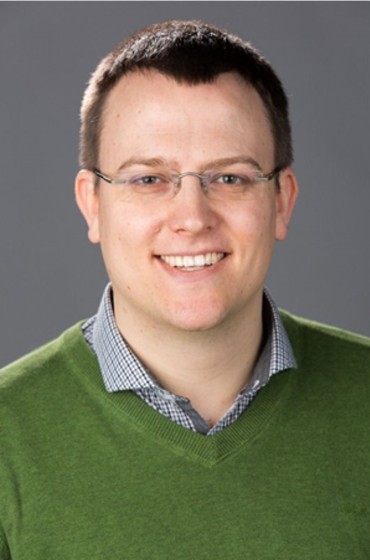 ATCJS and Department of History Joint Postdoctoral Fellow
Adrian Mitter is a transnational historian of Modern Europe. His research and teaching focus on the Polish-German-Jewish encounter. Adrian is a Ph.D. graduate in History with collaborative programs in Jewish Studies and Diaspora and Transnational Studies. He has been a research associate at the Herder-Institute for the Study of East-Central Europe, Marburg and a visiting fellow at the Simon Dubnow Institute, Leipzig and the German Historical Institutes in Warsaw and Washington, D.C. Adrian authored several publications in English, Polish and German.
During his time at the CJS Mitter will work on different publications on the socio-economic history of the Jewish population in interwar East-Central Europe. He will prepare a book manuscript with the working title "Between the Vistula and the World: The Free City of Danzig (1920-1939)" which analyzes the consequences of post-WWI global change for a mid-sized urban community in East-Central Europe. This research incorporates, for the first time, archival sources from Germany, Poland, Switzerland, and the U.S. Through a focus on Jewish-German-Polish relations, it offers new insights into the history of migration and ethnic conflict in interwar Europe.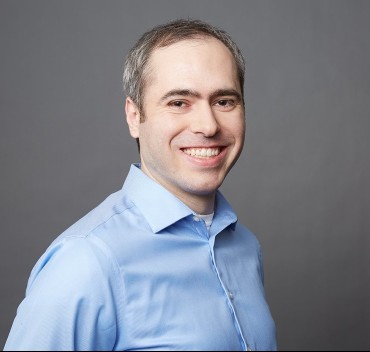 ATCJS and Department of Near and Middle Eastern Civilizations Joint Postdoctoral Fellow
Born and raised in Toronto, Alibertis Demetrios began his academic career at the University of Toronto where he specialized in biblical languages and Middle Eastern History.  After going abroad to study at Oxford and Leiden, Demetrios returned to the University of Toronto where he successfully completed the doctoral program at the Department of Near and Middle Eastern Civilizations.  When not engaged with academics, Demetrios enjoys travelling, sightseeing, and trying different cuisines.
Demetrios' research project focuses on the development of anti-Jewish literature in the Syriac (Aramaic-speaking) Christian communities of Syria and Mesopotamia during Late Antiquity.  He will assess two particular sets of writings (4th cent. and 5th/6th cent. C.E.) in an attempt to understand the cultural, literary, and social factors and influences that underlie the hostile writings.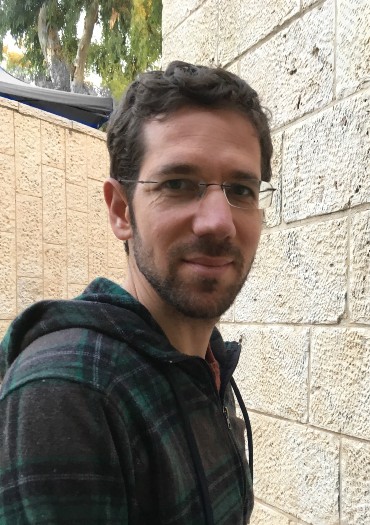 ATCJS and Department of Philosophy Joint Postdoctoral Fellow
Ori Werdiger is currently a research fellow at the Franz Rosenzweig Minerva Research Center for German-Jewish Literature and Cultural History at the Hebrew University. This summer he will receive his PhD from the University of Chicago, where he wrote a dissertation examining the postwar thought of Jacob Gordin (1896-1947) and Léon Askenazi (1922-1996). His research interests revolve around the intersection of philosophy and kabbalah, the sociology of knowledge, and theories of translation and interpretation.
At the University of Toronto, Ori's postdoctoral project will look at the reception and appropriation of early-modern Jewish philosophy in twentieth-century Jewish thought. In particular, it will investigate the canonization and de-canonization of past Jewish philosophers among the thinkers of the postwar Paris School of Jewish Thought (École de pensée juive de Paris).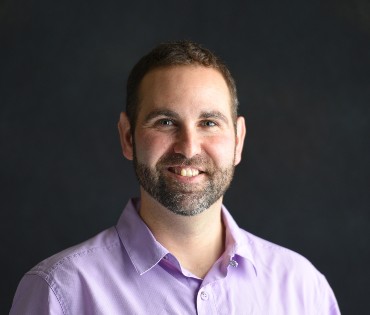 Israel Institute Teaching Fellow in Political Science and Jewish Studies
Oded Oron is the Israel Institute Teaching Fellow in Political Science and Jewish Studies. He specializes on Forced Migration and Social Movements and completed research on African migrants mobilizing in Israel as well as undocumented migrant movements in the United States. In Israel Oded worked as a journalist in leading media outlets like Ynet News, Ha'aretz, and as a Senior Manager for Israel's Government Press Office. Prior to moving to Toronto, he worked as senior manager in the non-profit sector in the U.S. (Cornell Hillel and University of Washington) and is currently completing his certification to become a licensed Immigration Consultant in Canada. He received a Ph.D. in International Studies from the University of Washington.
Categories
Tags